Charlie was such a lovely boy nothing bothered him. He fought hard over the past couple of months and everything was done to try and help him, but he decided himself that he'd had enough and went to sleep peacefully. He will be sorely missed, but remembered fondly by his family.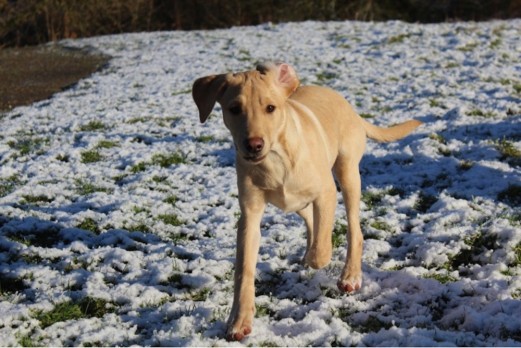 My beautiful Brooke, very much loved and will always be missed!
Laura Green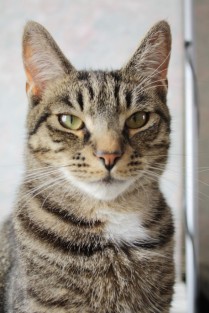 This was our cat George who will be missed for a very long time. He came to us as a 10 week old kitten and we fell in love with him at once, always up to so much mischief we had to watch him and what he did. George sadly was not with us for a very long time but he has left so many happy funny memories for us to cherish . sleep tight friend
Jane and Brian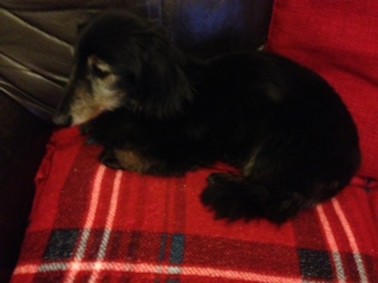 Our Muffin. Loved by Jen, and all her family and friends.
Click on photos to enlarge
"Our little Nacho went to bunny heaven on 25/01/18. He was truly one of a kind and we will miss him so much. Its crazy how something so little can bring you so much happiness. Thank you to Jen and all the staff at Rose Cottage for caring for him over the past few years, he was a little fighter and we know we wouldn't have spent 5 amazing years with him without your care.
RIP our Little Nachy Pants AKA the friendliest guy in town!"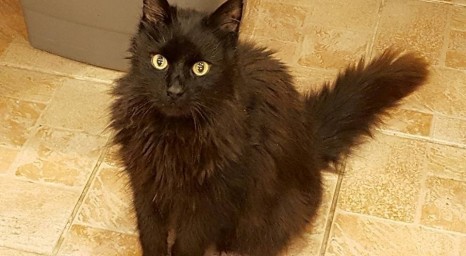 Taz. My gentle and constant companion for 16 years. This lovely old gent will always be remembered and much missed. RIP little one.
Mairi & Micah xx
Funny, cheeky, bossy little Daisy we will always remember you with love in our hearts.
Thank you to Rose Cottage for caring for her so kindly. X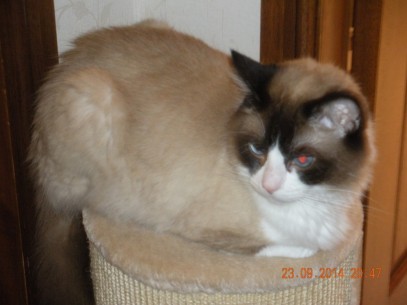 1st September 2009 -21st November 2017
Loved by everyone who knew him. Gone far too soon. There were many battles along the way, but he took every chance Ken gave him. He used all of his nine lives and probably more. Many thanks to Ken and all the team at Rose Cottage.
Sebbie packed a lot of living into the time he had. Always fun to be with. He had a sense of humour and played with me as much as I did with him. He was a gentle peaceful cat, a creature of habit, and so easy to live with. He brought fun, laughter, happiness and joy into my life every day.
Thank you Sebbie for all those happy memories. You were the very best. xx
Sad farewell to a great friend
Thank you all so much, at Rose Cottage, for caring for our boy Ivan especially in his last few days. He was still so happy even in his last moments.
R.I.P. IVAN 01-01-2005 ----20-07-2017.
Free to run on beaches and swim. Run in fields with friends and chase squirrels up trees and eat his ice creams.
Goodnight you faithfull loving friend.
Always with us in our hearts
Delilah, one of a kind with such big character. (Giggle Belly) always giggling and had everyone wrapped round your finger. When Clare went to pick you, she knew you were the one. Soft fluffy bundle, who we all grew to love. Over Rainbow Bridge you go.
Many thanks to the staff at Rose Cottage for their kindness over the years.
Missing you. Jason, Norman and Pat xx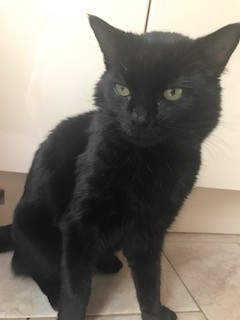 Through this heartache we can find comfort in the fact that you got to spend your last couple of years in a warm home, with a constant supply of food and a family who love you unconditionally. The mystery of where you came from will remain unsolved. We love and miss you so, so much,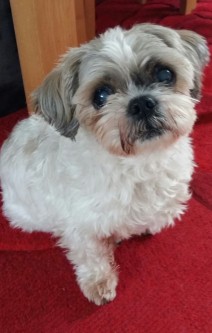 Monday 6th March 2017 ......... one of the hardest decision I've ever had to make. My companion, best friend, Temena was put to sleep. Over the rainbow bridge you go. I'll miss that wet black nose nuzzling under my arm, looking at me as if she knew what was going on, I will miss you deeply Temena.
Thank you to all the staff at Rose Cottage you cared and treated her like she was your own. Even in the end you treated with her with so much respect and dignity.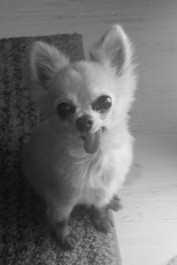 Xx Be happy at rainbow bridge xx
Goodbye Tia, you were a one off and such a character. Tia gave us so much, We are all missing you but will always have special memories of our time together to treasure – thank you for the pleasure and love you gave to us.

Mike & Sue Findlow
Harry Danson,
My beautiful, beautiful boy. Loved forever.
Many thanks to the staff at Rose Cottage for their kindness over the years. Special thanks to Jen for taking care of Harry.
Carolyn Danson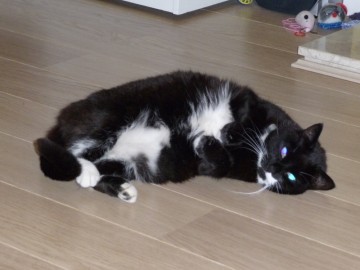 In memory of our special and very loved 17 year old cat Holly who sadly went to sleep on the 19th October 2016.
A big thank you to all of the staff at Rose Cottage for their exceptional kindness and especially vet Jen who helped Holly to her peaceful last sleep.
She was a happy, quiet loving companion and we will miss her very much, she was a huge part of our lives and is sorely missed.

Heartbroken,

The Townley Family.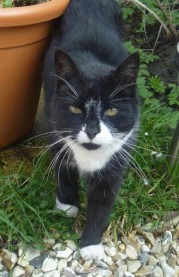 A huge big thank you to all the dedicated staff at Rose Cottage, especially Ken who didn't just take care of our little boy whenever he was poorly, but for genuinely caring.
Peter at the grand old age of 25, sadly passed away at home on Thursday. Words can not express how much we will miss our boy.
Sweet dreams Peter.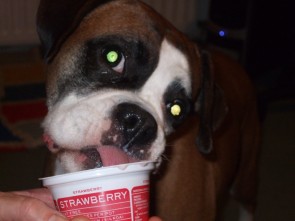 Just wanted to say thank you to everyone at Rose Cottage for all the love and care you gave to Lucy Hope during her 13 years i'm sure you will agree she was a character she loved coming to visit you all thank you from me and Malc xx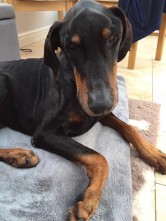 Thank you to everyone at Rose Cottage for everything you did for Sid over his 14 years. He came to see you many times over the years and we're so very thankful for everything. Sleep tight Sid xxx
Always loving and loyal, Our best friend, never to be forgotten. Rest in peace.
Hogan was truly a family dog and a credit to the Staffordshire bull terrier breed.
Hogan died just a few days short of his 11th birthday. Hogan had been at the vets every month of his life for nearly eleven years yet it never got him down. At times it was really hard dealing with all of Hogan's aliments. I couldn't have done it without the help and advice from Jen Quayle. Jen gave Hogan a good quality of life and for that we are truly thankful. Hogan had his own way of doing things and it didn't matter what you wanted him to do because it was always Hogan's way which wasn't a problem to us. One of the best memories I have of Hogan is that every morning he had to be fed at 6.30am every day of the week. One Sunday morning I over slept and woke up at 7am. Hogan followed me into the kitchen and sat there whilst I put his breakfast out for him. When I put his food down he looked at me as if to say what time do you call this. I eat at 6.30 not 7am. He then turned around and walked back to his bed and went back to sleep.
I know everyone's pets are special to them but to me Hogan was my world and a dog in a million.
Hogan will be sadly missed by everyone who knew him but will never be forgotten.
RIP our best friend xxx.
Hogan 02/10/2004 – 09/09/2015
A one in a million cat. Shadow won so many shows and sired so many beautiful kittens. He will always be fondly remembered.
Sadly missed by Sylvia and Susan.
Seamus was gifted to us at six months of age, he'd been unwanted, a fluffy little chap full of mischief, a typical puppy who nipped at heels and chewed on anything he could get his little teeth into. He left us after 16 wonderful, loyal years. He was the happiest of dogs, full of character,
never grumbling whatever crisis he faced (and there were many). Ken Robinson's skill and loving care, together with the support of all the Rose Cottage staff, pulled him back from the brink on so many occasions. Everyone he met, including four legged ones, was greeted like a long lost friend with much tail wagging. We loved him so much and he is desperately missed, but he will never be forgotten because he left us with so many happy memories.
Margaret and John Batters
Henry Wallis (23/08/2003 - 03/08/2015)
Henry was more than a pet, he was our son, our brother and our friend. Everyone who knew him would agree, he was more human than canine. He was a unique character with antics that always brought a smile. He really was 'one in a million'. He will be greatly missed.