LIZ GORSE B.Vet.Med, MRCVS
Apart from two (short) spells of maternity leave, Liz, a London vet school graduate, has worked at Rose Cottage Veterinary Centre since it was opened by Norman Henry in 1984.
Liz is married to Harry and they have two children, Pete and Sarah.
Liz has a particular interest in horses and has a Royal College of Veterinary Surgeon's Certificate in Equine Practice.
Horses also feature strongly in her home life. Liz has ridden and enjoyed equine country pursuits since being a child. The Gorse family also enjoy point to point racing. Pre-children Liz rode herself. Years later when Sarah was competing it was a great family day out – Liz drove the wagon, Sarah rode, Pete lead the horse up and told his sister how to ride the race and Harry drank the wine!
Now Pete and Sarah have left home and produced two delightful granddaughters – it will only be a case of time before Grannie buys them a lead rein pony and starts again on the Pony club circuit!
Liz is one of the Directors of Rose Cottage Veterinary Centre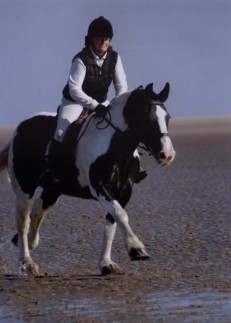 KEN ROBINSON BVMS, Cert SAD, MRCVS
Ken gained his Veterinary qualification from Glasgow University in 1981. He joined the practice in 1990 and later became a partner. Ken holds a certificate in Dermatology which is his area of expertise. Along with his keen interest in dermatology he enjoys small animal surgery, exotic animal medicine and surgery and acupuncture. The practice, through Ken, accepts dermatological referrals, and will also accept cases for acupuncture
Ken is married to Anne who is also a vet. They have a son called Jamie, 2 cats called Slinky Malinky and Vinny, and a terrier cross called Halle.
Ken enjoys playing golf, walking, photography, watching rugby and football, and spending time with his family.
He has co-edited the BSAVA Manual of Canine Practice, and wrote 2 of the chapters, skin diseases and disorders of the canine paw.
Ken is one of the Directors of Rose Cottage Veterinary Centre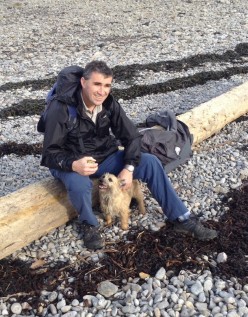 In 2006, Jen arrived as a student to do her Extra Mural studies, while in her 3rd year at Bristol Vet School. Upon graduating in 2008, she joined the practice as a fully fledged vet.
Since joining, she has developed an extensive knowledge of zoo animal medicine, and is the official veterinary surgeon for Knowsley Safari Park. As well as her role at the park, she enjoys all aspects of veterinary practice.
When not at work, she enjoys competing with her horses Yoda and Smirnoff in dressage, showjumping and eventing. She also enjoys snow boarding and walking with her lurcher Daisy. She also has a Dumerils Boa snake called Milo.
Jen is one of the Directors of Rose Cottage Veterinary Centre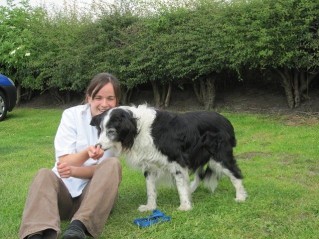 NORMAN HENRY MVB, MA, DBR, MRCVS
Norman qualified from the University of Dublin in 1971 and along with his wife established Rose Cottage Veterinary Centre in 1984. He holds a Diploma in Bovine Reproduction. Until 2014, Norman was a director but passed on his directorship to Jen.
Norman has officially retired but still does some work for the practice!
Norman is married to Christine with three children and three grandchildren.
Norman is a keen golfer and is a past Captain of Helsby Golf Club.
Christine and Norman have 3 cats, Miss Pretty, Milly and Oscar.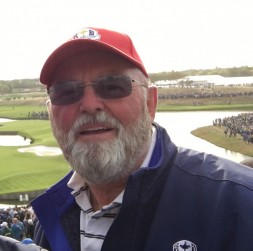 JOE MARTIN B.V.Sc. M.R.C.V.S.
Joe joined Rose Cottage in 2017, after graduating from The University of Liverpool Veterinary School.
Joe loves mixed practice, he is particularly interested in medicine and diagnostics. Outside of work he enjoys spending time with family and friends, gym, crossfit, horse riding, football, he also loves to spend time walking his dog Troy - a Rottweiler that thinks he is a lapdog.
Prior to applying for Vet school Joe attended St George's University in Grenada and developed an interest in different species and multi national approaches to veterinary practices in other parts of the world.
Joe is currently studying for further specialisation in Veterinary Internal Medicine.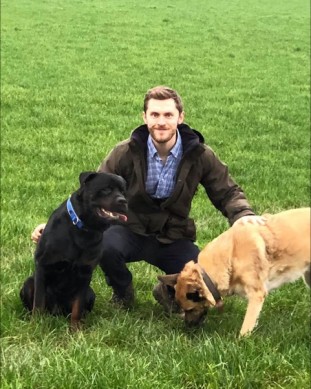 EMILY NELMES MA (Hons) VetMB M.R.C.V.S.
Emily joined Rose Cottage in early 2018. After qualifying in 2016 from The University of Cambridge Veterinary School, Emily worked in a mixed practice in North Wales. After a short period travelling abroad to places like New Zealand and Australia, she returned to the UK to get back into practice and joined Rose Cottage.
She has an extremely friendly lurcher called Tilly!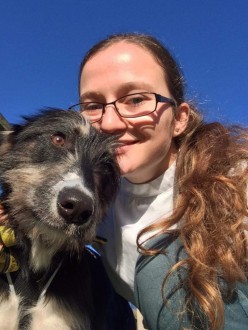 WILL ALLWOOD B.V.Sc MRCVS
Mel Chapman M.Sc B.V.Sc MRCVS
Mel joined us at Rose Cottage in 2019. She graduated from Liverpool University and completed a Masters degree in Livestock Health & Production, she spent 7yrs as a university lecturer, teaching in animal sciences, and has maintained a guest lecturer position with several institutions across the UK.
Mel spent time in South Africa monitoring big game populations, and in South America collecting biometric data from species within the Amazon rainforest, and she is currently creating veterinary educational resources for use in 3rd world countries.
Mel has a passion for rugby union, setting up a new women's team in 2017, where she still plays as a prop forward, so if she's not at the practice then she will probably be found rucking or scrummaging on a local rugby pitch!
Mel lives locally with her husband Neil and enjoys spending time with their two rescue ex-racing greyhounds, Mitch & Daisy.
She enjoys all aspects of mixed practice but is particularly keen on livestock health and the medicine and management of exotic species.