DANIELLE PERRATON - Head Receptionist
Danielle joined us in 2016 as an Auxiliary Nurse but overtime has become a fully fledged receptionist.
This transfer of roles has given her brilliant 'behind the scenes' knowledge and is extremely well versed in all things pets! At home she has a Staffie named Rio, a crossbreed puppy named Walter and a yellow fronted Amazon parrot called Floyd who is just as chatty as she is! She enjoys spending time with her family, socialising with friends, meals out, or just having a good natter! She does such an excellent job, that she has just been promoted to Head Receptionist. Well deserved!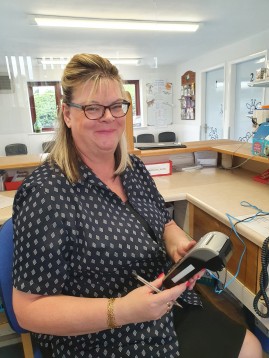 Sue joined us in 2014. Her hobbies include reading, dining out and watching movies. She has bred Cavaliers and Pugs over the last 11 years. She currently has a cavalier called Toby and a Border Terrier called Biscuit.
She is married with four children, and has recently enjoyed the addition of several adorable grandchildren!
Having worked at Rose Cottage 20 years ago!!!, Yvette rejoined the practice in May 2016 and has fitted in as if she has never been away. She enjoys camping and craft making. She has seven rabbits (Willow, Blossom, Luna, Cloud, Ocean, Forest and Thistle).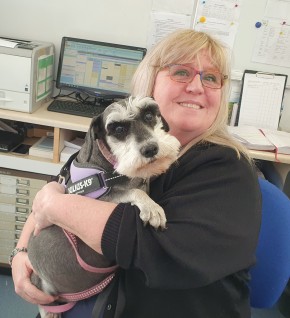 Tina joined us in January of this year and has quickly become a lovely addition to our team. She goes above and beyond for our clients and leaves everyone with a smile on their face! This is likely from her extended career in customer facing roles over the years. At home she has a Cokerpoo named Teddy, a Ragdoll cat named Bertie and a Horse names Sparky. She loves travelling in her spare time, whether that be local trips or more far afield. One of her favourite places to travel with her partner is the Lake District and Mexico!