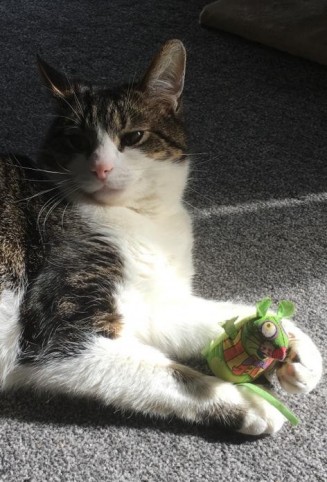 Name: Brian
Age: 9 years
Favourite treat: He'll do anything for a Chicken Dreamie!
Favourite activity: Playing with 'Green Mousey' and being brushed! He also loves hanging with his bestie Dennis!
The best thing about them is: Well .. everything! His owner loves every inch of him!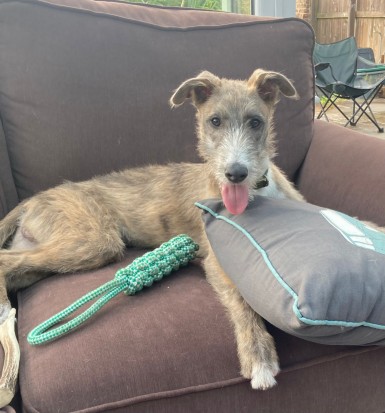 Name: George
Age: 5 months
Favourite treat: A filled bone - it's ever tastier if he's stolen it off his brother!
Favourite activity: Zoomies!
The best thing about them is ..: I don't need a TV because watching him bouncing around is so entertaining!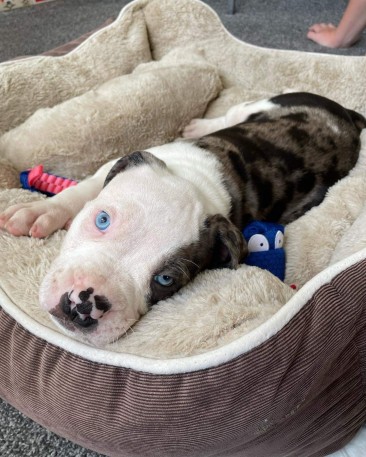 Name: Cali
Age: 10 weeks
Favourite treat: She will eat anything!
Favourite activity: Chasing the cat
The best thing about them is ..: She's a very clever girl and can already sit, give paw, lie down and sleeps through the night!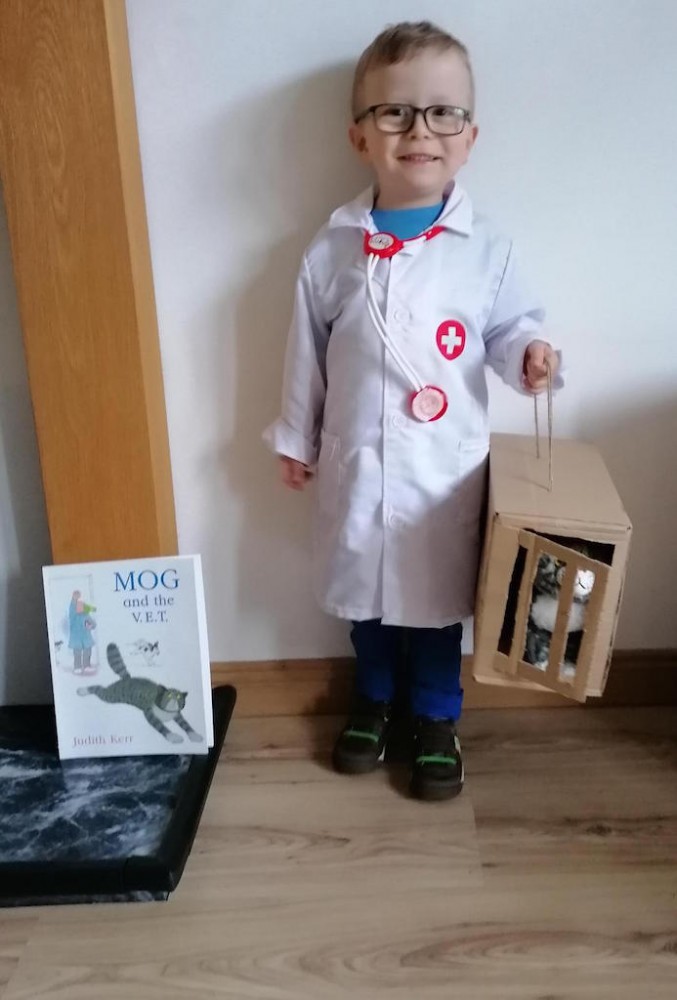 Book day at Caden's pre-school. How cool is Caden as Mog and the Vet
Daisey and Blossom Rafferty
Sadly Daisey passed away after a long and happy life. When Daisey was a pup she was photographed in this old walking boot (first photograph). Blossom is the recent addition to the Rafferty family. She is seen here in the same boot (photographs 2 & 3)!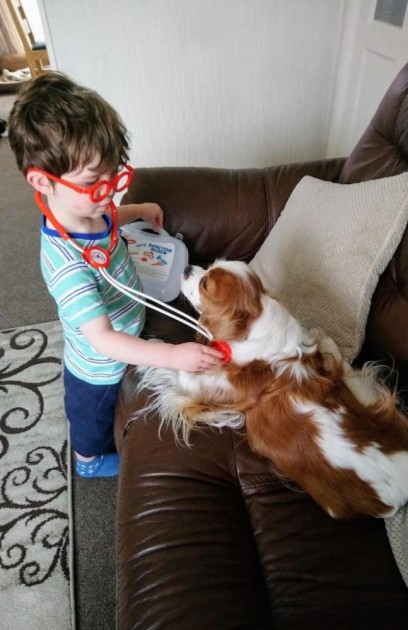 George and his best friend Ruby. A future Rose Cottage vet in the making 💙 💗
Lexi and Evie's mum is kindly baking cakes for the MacMillan coffee morning
Unfortunately Gizmo suffered episodes of glaucoma in both his eyes which proved refractory to treatment. The result was he was blind and had alot of pain in the damaged eyes. His owners bravely did the right thing to have both his eyes removed as they were no longer functional but causing pain. The operations we performed were successful and he was so much happier afterwards. He now plays ball with his owners using a ball with bells inside, and can be seen to really enjoy it.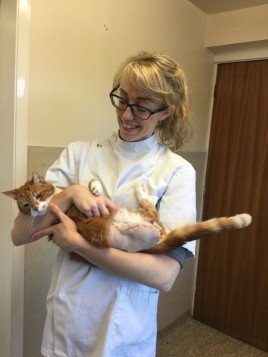 Hector is a 19 & 1/2 year old cat who had his leg amputated 2 weeks ago because he had a bone tumour in his hock.
As you can see he is recovering well & back to enjoying his multiple breakfasts!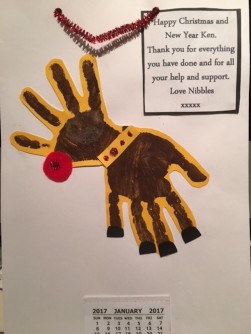 Nibbles mum, Andrea Lupton, gave Ken and the staff lovely calendars, created by the children at her school. The design is made with hand prints creating the reindeer.
Thank you so much!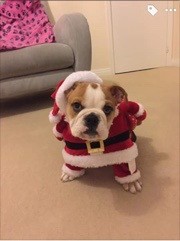 This is Aurora a bulldog puppy belonging to Andrea Lupton's son, and she has a lovely rabbit called Nibbles
Louie the bubble destroyer!!!
Louie saves everyone from the attack of the bubbles!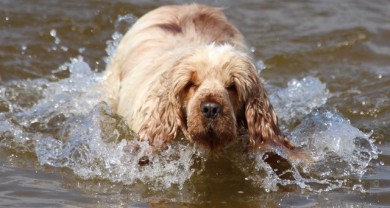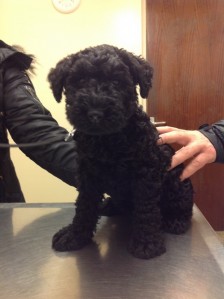 Here is Alfie, who is an eight week old Kerry Blue terrier and was presented for his first vaccination.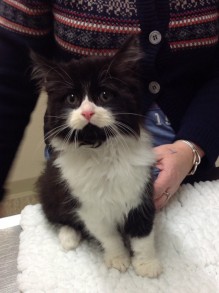 Here is Elvis presented for his first vaccination.
Tagg on holiday in Cornwall. Photo with Rugby World Cup, travelling in buggy attached to bike and going on a plane!
Jess and Woody, 2 gorgeous dachshunds, when they were in for their complimentary health check, at 6 months of age. They are both doing fine
How relaxed is Miciasali Mehira at the second vaccination. Miciasali Mehira was bred by one of our top Burmese breeders, who produces kittens with lovely temperaments.