*TO ENTER: Send your pictures to receptionrosecottagevets@gmail.com*
Age: Both 5 years old
Favourite treats: Fresh dandelions and homegrown basil!
Favourite activity: Sunbathing in the garden and munching on tasty hay!
Favourite thing about them: Not only are they cute 24/7, but when they clean their little faces, their absolutely adorable!
Age: 12 years young
Favourite treat: Cheese and gravy bones
Favourite activity: Getting snuggled on the sofa with his humans
The best thing about them: How affectionate he is. Always wants cuddles, fusses and love and rewards you with the best smiley face and waggiest tail!
Age: 1 year
Favourite treat: Chicken twists and also loves his Dentastix!
Favourite activity: Going for long walks, doing lots of zoomies and stealing socks!
The best thing about them: Teddy loves people and other dogs. He is so friendly, loving and super playful!
Age: Approx 2 years
Favourite treat: Anything tasty she can scavenge from the bin!
Favourite activity: Chasing squirrels in the park and running with her equally fast dog pals!
The best thing about them: She's such a perfect girl and a great cuddler!
Age: 10 months old
Favourite treat: Banana and parsley!
Favourite activity: Bouncing round the garden and playing with her cat sister!
The best thing about them: She's so independent and adorable and is great at DIY with her ability to chew through skirting boards!
Age: 17 years
Favourite treat: Dreamies
Favourite activity: Cuddling up on his Mum!
The best thing about them: We love everything about Charlie! He's such a friendly cat and loves nothing more than sitting next to people who aren't fans of cats!
16th January - LORD BUCKLEY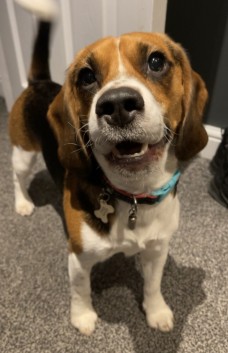 Name: Lord Buckley
Age: 1 year
Favourite treat: Anything! Not fussy but does love his Coffee Wood and antlers
Favourite activity: Shredding teddies or his bed! Loves making a mess
The Best Thing: Very talkative and can have a full on conversation! Loves snuggles and always has to be touching his humans.
9th January - PAISLEY POOH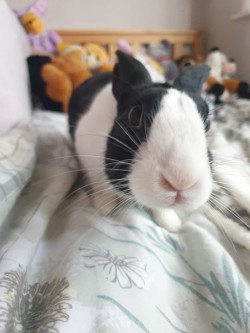 Name: Paisley Pooh
Age: 7 months
Favourite Person: Mummy!
Favourite Hobby: Snuggling up on my human sister's bed on a nice fleece blanket. She also likes to wake her sister up in the morning by tickling her face!
Favourite Treat: Banana
The best thing about her: She is like a little puppy, follows us everywhere, loves cuddles and cheek rubs. She is very cheeky and mischievous but loves to snuggle up and be loved. She loves human company but hates going outside in the cold
19th December - SEBASTIAN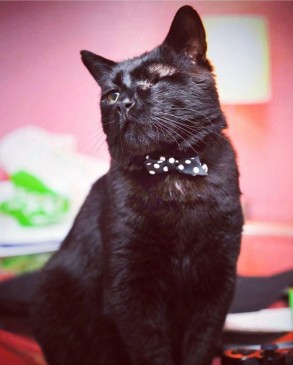 Name: Sebastian
Age: 15ish
Favourite treats: Dreamies
Favourite activity: Tormenting his brother!
The best thing about them: He's a snuggle ninja! He's already asleep on you before you realise he's even there!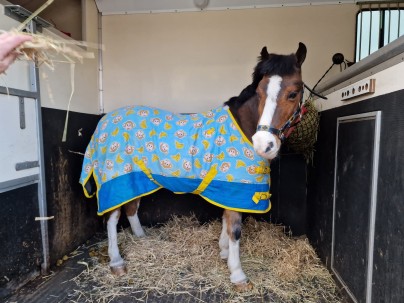 Name: Gareth
Age: 25 years
Favourite treats: Sugar free Polos!
Favourite activity: He's a Veteran Showing Horse, qualified for Olympia twice, and came in 5th in his most recent Royal International!
The best thing about them: He loves cuddles with his Mum and jumping!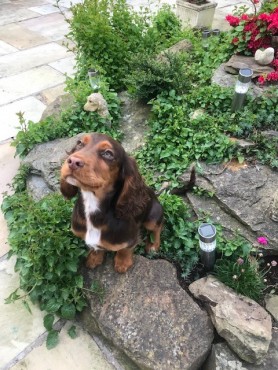 Name: Dougie
Age: 2 months in this photo but now 10 months!
Favourite treats: He loves his food – all types!
Favourite activity: Playing with his teddies. He gets through a lot of them!
The best thing about them: Everyone says he's gorgeous, so much so that they call him the 'Disney Dog'! We love him so much, and he loves us!
14th November - BUZZI and HUGO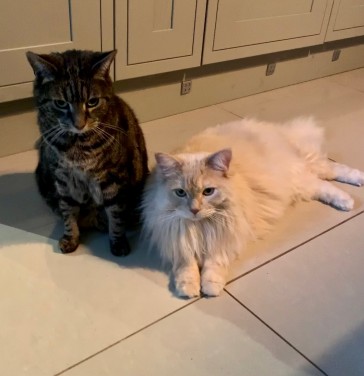 Names: Buzzi and Hugo
Ages: 14 years young and almost 4
Favourite treats: Buzzi loves fish, it's his absolute favourite, and Hugo really loves his teeth cleaning treats!
Favourite activity: Buzzis favourite activity is snuggling up on your lap, when he's not chasing squirrels! Hugo enjoys chasing Buzzi and Tilly around when he's not chilling out in the catio!
The best thing about them: They are both very good natured pussycats and come when you call their names!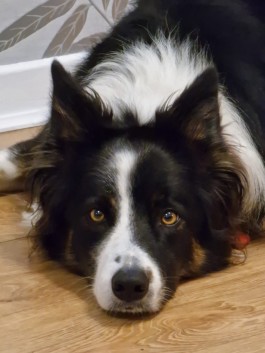 Name: Milo
Age: 6
Favourite treat: Carrots and the butter tub when he gets the opportunity!
Favourite activity: Picking on and beating up his brothers!
The best thing about them: He's very clever, loyal and even though he's 24kg, he's the best lap dog around!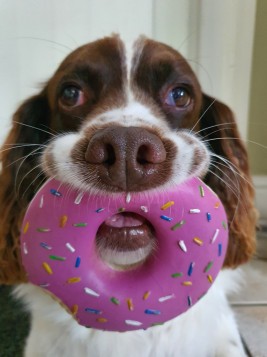 Name: Dennis
Age: 10
Favourite treat: Chewy chicken twists
Favourite activity: Balls, squeaky toys, and any water!
The best thing about them: He makes us laugh with his crazy antics and he loves us!
Name: Paddy
Age: 1 year old
Favourite treat: A ball
Favourite activity: Playing with a ball
The best thing about them: He likes balls
12th September - SCABASTIAN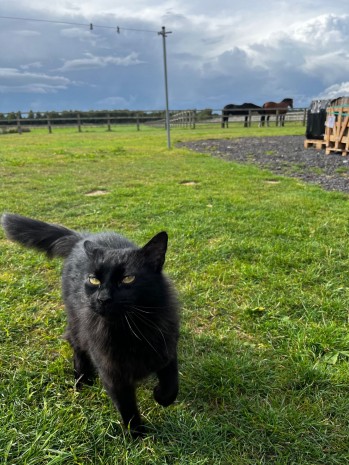 Name: Sebastian
Age: 5 years-ish (He's a rescue)
Favourite treat: Cat nip Dreamies
Favourite activity: Following my mum around while she's feeding the horses!
The best thing about them: He's a very affectionate and loving cat. He even loves being carried around like a baby!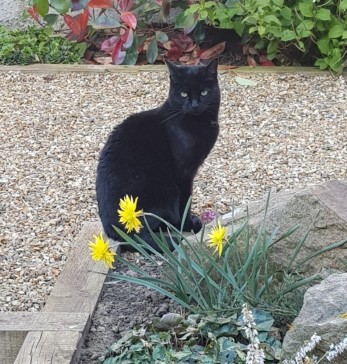 Name: Zookie
Age: 6 years
Favourite treat: Loves Salmon Dreamies and Salmon (expensive tastes 😂)
Favourite activity: Loves chasing string/playing with rattley green mouse (not to mention stressing out mummy by going on big, long adventures!).
The best thing about them: Her hugs and her talkative nature (but she's still not told me how she went missing in Handbridge!)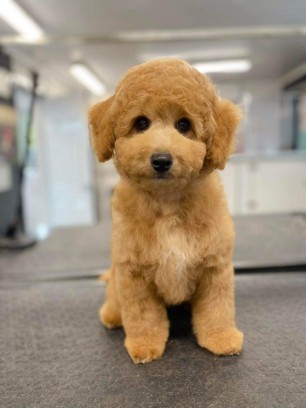 Name: Ruffles
Age:13 weeks
Favourite treat: Chicken - he can smell it cooking a mile away!
Favourite activity: He loves going for walks and exploring and also pinching everyone's shoes when he's on his crazy half an hour!
The best thing about them is: Ruffles is very intelligent but most importantly he is a big softie that loves everyone and everything that he meets
He is the greatest best friend - Ruffles and my children love getting up to mischief together.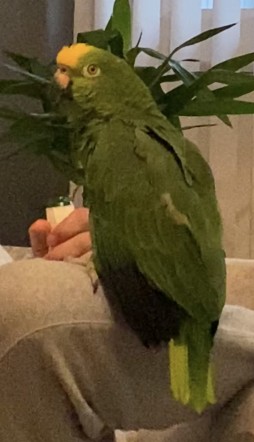 Name: Floyd
Age: 6 years
Favourite treat: Sugar snap peas! Super fun to play with too!
Favourite activity: Biting my mum and nibbling her hair!
The best thing about them is: Who needs an alarm clock?!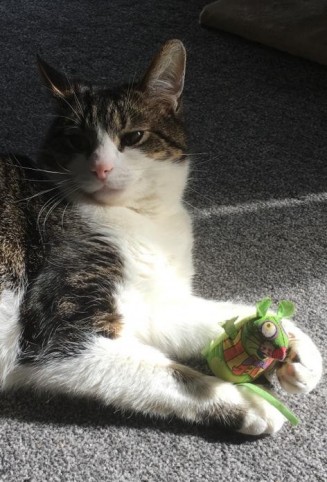 Name: Brian
Age: 9 years
Favourite treat: He'll do anything for a Chicken Dreamie!
Favourite activity: Playing with 'Green Mousey' and being brushed! He also loves hanging with his bestie Dennis!
The best thing about them is: Well .. everything! His owner loves every inch of him!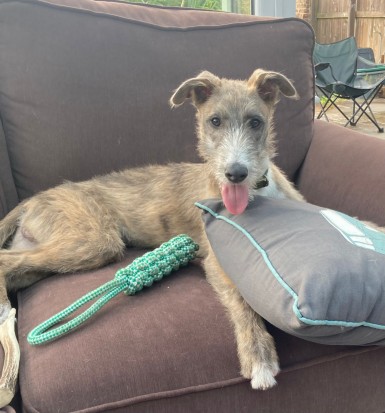 Name: George
Age: 5 months
Favourite treat: A filled bone - it's ever tastier if he's stolen it off his brother!
Favourite activity: Zoomies!
The best thing about them is ..: I don't need a TV because watching him bouncing around is so entertaining!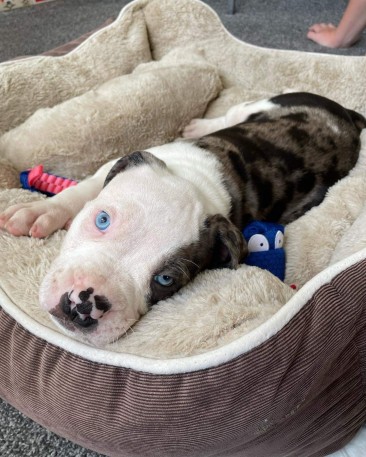 Name: Cali
Age: 10 weeks
Favourite treat: She will eat anything!
Favourite activity: Chasing the cat
The best thing about them is ..: She's a very clever girl and can already sit, give paw, lie down and sleeps through the night!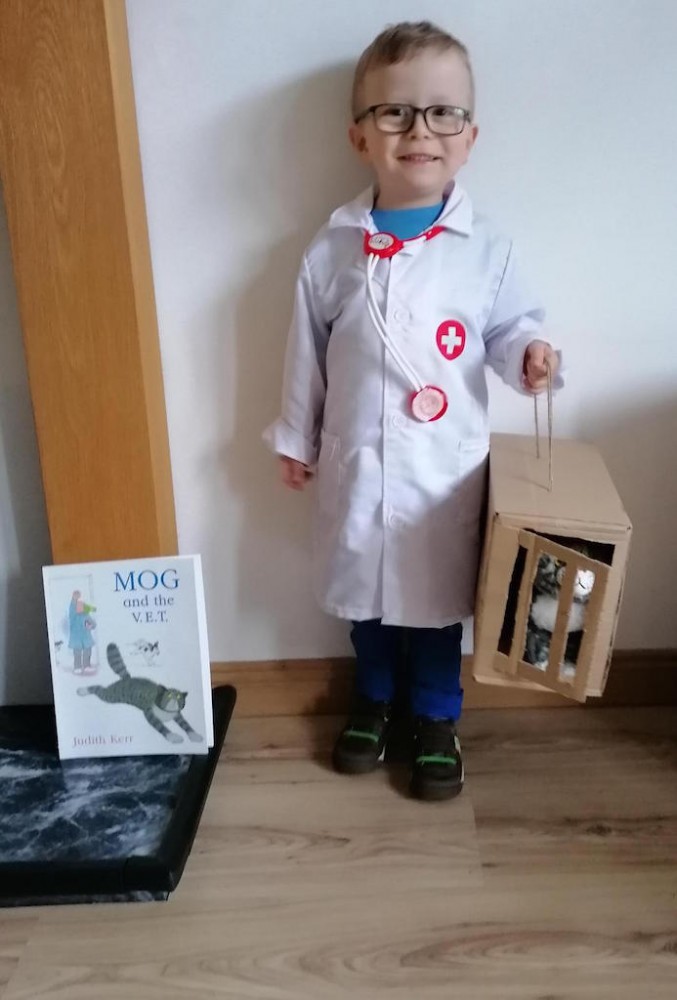 Book day at Caden's pre-school. How cool is Caden as Mog and the Vet
Daisey and Blossom Rafferty
Sadly Daisey passed away after a long and happy life. When Daisey was a pup she was photographed in this old walking boot (first photograph). Blossom is the recent addition to the Rafferty family. She is seen here in the same boot (photographs 2 & 3)!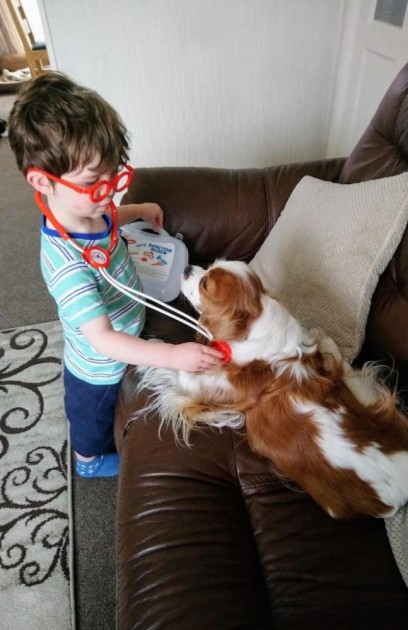 George and his best friend Ruby. A future Rose Cottage vet in the making 💙 💗
Lexi and Evie's mum is kindly baking cakes for the MacMillan coffee morning
Unfortunately Gizmo suffered episodes of glaucoma in both his eyes which proved refractory to treatment. The result was he was blind and had alot of pain in the damaged eyes. His owners bravely did the right thing to have both his eyes removed as they were no longer functional but causing pain. The operations we performed were successful and he was so much happier afterwards. He now plays ball with his owners using a ball with bells inside, and can be seen to really enjoy it.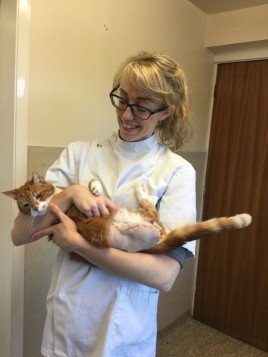 Hector is a 19 & 1/2 year old cat who had his leg amputated 2 weeks ago because he had a bone tumour in his hock.
As you can see he is recovering well & back to enjoying his multiple breakfasts!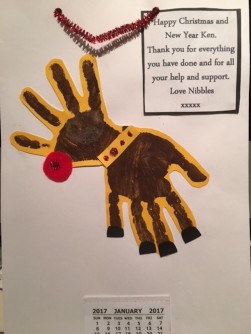 Nibbles mum, Andrea Lupton, gave Ken and the staff lovely calendars, created by the children at her school. The design is made with hand prints creating the reindeer.
Thank you so much!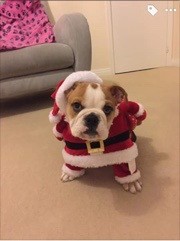 This is Aurora a bulldog puppy belonging to Andrea Lupton's son, and she has a lovely rabbit called Nibbles
Louie the bubble destroyer!!!
Louie saves everyone from the attack of the bubbles!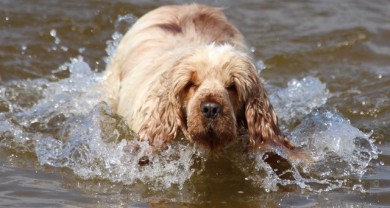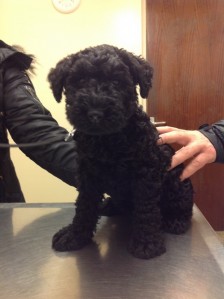 Here is Alfie, who is an eight week old Kerry Blue terrier and was presented for his first vaccination.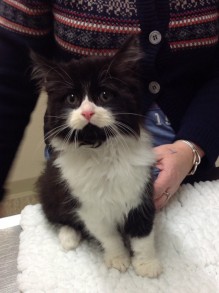 Here is Elvis presented for his first vaccination.
Tagg on holiday in Cornwall. Photo with Rugby World Cup, travelling in buggy attached to bike and going on a plane!
Jess and Woody, 2 gorgeous dachshunds, when they were in for their complimentary health check, at 6 months of age. They are both doing fine
How relaxed is Miciasali Mehira at the second vaccination. Miciasali Mehira was bred by one of our top Burmese breeders, who produces kittens with lovely temperaments.