RECEPTIONIST - POSITION FILLED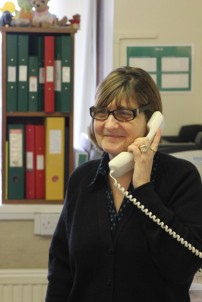 Position filled
Please apply in writing with a recent CV to rosecottagevet@aol.com for attention of Louise Ray RVN.
Otherwise you can post your application to Rose Cottage Veterinary Centre, Chester Rd, Sutton Weaver, Runcorn WA7 3EQ
To work as part of a team alongside Veterinary Surgeons, qualified Veterinary Nurses, Auxiliary Nurses and Administration Staff.
To work on a busy reception which requires the ability to multi task whilst still maintaining a high degree of accuracy and ability to still smile.
Shift work is involved, working either 8.00 a.m. until 3.00 p.m. or 1.00 p.m. until 8.00 p.m. on a rota basis. Saturdays worked are one in three, 8.00 a.m. until 2.00 p.m.
Duties include: Greeting clients, taking payments, arranging visits, answering the telephone,
reception administration duties, cashing up at end of day.
This post has been filled. We would like to thank all the applicants
Independent Cheshire Practice
A small animal position is available in our mixed practice (companion animal, equine, farm and exotics). This post can be full or part time. We are a busy practice with a wide case range. Work up of both medical and surgical cases in house is actively encouraged. Our small animal client base is varied including a wide variety of exotic pets.
As an independent practice our focus is providing optimal patient care and client service. We have a fantastic supportive nursing team, and certificate holders in Dermatology, Equine Practice and near completion one in Small Animal Medicine. Experienced colleagues are available to provide support in case management at all times.
A full time role would include working 4 days per week, 1 weekend in 4, and an equal share of our night shift rota, currently 1 week in 7.
We welcome applications for part-time work, and could accommodate a variety of shift patterns, including school hours, weekends only, evenings only or night work.
Salary discussed on application and depending on experience, with option to include a company car. RCVS and VDS fees paid.
If you would like to discuss the role further please contact Jen Quayle - jen.quayle@gmail.com
Apply by email or in writing, including CV
Rose Cottage Veterinary Centre
Chester Road
Sutton Weaver
Runcorn
Cheshire
WA7 3EQ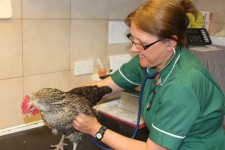 RVN required to join our friendly nursing team.
We are a well equipped, independent, mixed practice with opportunities to work with exotic species.
Full-time position, including weekend work on a rota. No night duties.
CPD encouraged and funded.
To apply, please email CV and covering letter to rosecottagevet@aol.com
AUXILLARY VETERINARY NURSE
This post has been filled. We would like to thank all applicants
Auxiliary Veterinary Nurse required to join our friendly team. Evening and weekend work are involved on a rota basis.
PLEASE NOTE THIS IS NOT A TRAINING POSITION, LEADING TO A VETERINARY NURSE QUALIFICATION
We are fully subscribed for training positions for the near future.
Please apply in writing to Louise Ray RVN, Rose Cottage Veterinary Centre, Chester road, Sutton weaver, Runcorn, WA7 3EQ, or email rosecottagevet@aol.com for attention of Louise Ray RVN,